Hello and welcome to DY Locksmith
---
There are fewer ordeals more frustrating than being locked out of your home, car or business premises. If you don't have access to a spare key, If you lost your car key fob or need locks Rekey or replace, then your only solution is to contact a trustworthy locksmith near me. If you are in Charlotte, North Carolina or near me you can rest assured that DY Locksmith will take care of you with more than 20 years experience in the locksmith industry. We are the most trusted Mobile and Local Master Locksmith in Charlotte NC and surrounding areas and our expert teams of Master locksmiths are experienced in dealing with ALL types of locks. So do not look for a cheap locksmith near me in Charlotte NC, look for knowledgeable locksmith technician locksmith and not for someone who call himself a locksmith ! very important to know your locksmith ! Whenever you need our services to regain entry into your home, car or business; we offer a one stop shop solution for all our Master locksmith near me needs. We are a proud member of the Locksmith's Association and fully licensed and insured by the North Carolina Locksmith Licensing Board. We are A+ BBB Accredited Business highly rated on the Better Business Bureau (BBB). Our service quality and integrity is unmatched in the Charlotte Region
Zip Code Coverage: 28202 28203 28204 28205 28206 28207 28208 28209 28210 28211 28212 28213 28214 28215 28216 28217 28226 28227 28277 28134 28012 28054 28056 28052 28120 28164 28273 28278 28270 28105 28104 28079 28173 28075 28027 28025 28110 28112 28107 28083 28081 28036 28037 28078 28269 28262 29710 29732 29730 29745 29707 29708 29715
Vehicles Coverage: ACURA / AUDI / BENTLEY / BMW / BUICK / CADILLAC / CHEVROLET / CHRYSLER / DODGE / FORD / GMC / HONDA / HUMMER / HYUNDAI / INFINITI / ISUZU / JAGUAR / JEEP / KIA / LAND ROVER / LEXUS / LINCOLN / MAZERATI / MAZDA / MERCEDES-BENZ / MERCURY / MINI / MITSUBISHI / NISSAN / OLDSMOBILE / PONTIAC / PORSCHE / SAAB / SATURN / SCION / SMART / SUBARU / SUZUKI / TOYOTA / VOLKSWAGEN / VOLVO
Our Promise
Local and Mobile DY Locksmith Charlotte NC is a well established and trusted locksmith near me services company in charlotte NC and surrounding area! Full Mobile Service ! Residential , Commercial , Automotive And Emergency Lockouts Same Day Fast Service !
We believe that our clients should always have a positive experience when they work with us. So this is why we have received consistently positive reviews from our past Locksmith near me clients. When you work with DY Locksmiths, you are guaranteed of our integrity, professionalism, and fast response time !
Mobile and Local DY Locksmith Charlotte NC full licensed and insured Master locksmith company, Approved by The North Carolina Board License #1677 And a proud member of The North Carolina Locksmith's Association #4024 A+ BBB Accredited Business – BBB has determined that DY LOCKSMITH meets BBB Accreditation standards.
Our Services
---
We take a lot of pride in the diversity we offer regarding our services. Whatever your needs, DY Locksmith is there for you. Our services include:
Deadbolt Lock Installation and Repair: Your lock is the first line of defense when it comes to protecting you, your family, and your property. DY Locksmith near me are experienced in modern lock installation techniques and the repair of malfunctioning lock mechanisms.
Lock Opening / Lockout: When you locked out of your car , your home or your business and you need to pop A lock our trustworthy crew at DY Locksmith will open your locks and minimize your inconvenience.
Spare Keys: If you only have one key for your lock, we are able to make a spare key for you to use in case of an emergency or when you lose your primary key.
Car Key Replacement:

If you lost your car key and/or remote key fob DY Locksmith Charlotte NC can make you a new key on the spot. We cut laser key and high security key and programming transponder car key, key fob and keyless remote control, so what are you waiting for? call us now!
Re-Keying: When you lose your keys or when you are moving into a new home / business premise, we are able to re-key your lock to make it impossible for any previous key(s) to be used to gain entry into our home/business.
Safe Lockout:

Our safe experts are able to give you access to your safe if you are locked out.
Security and Lock Consultancy: Our experts are at your disposal when you want advice on how to secure your home, car or business.

As a modern locksmith business, we not only work with 'traditional' keys, but also keyless access systems, remote car keys, and transponder chip keys.
Car / Truck / Trunk / RV's Pop A Lock Lockout Emergency Service – Same Day Service
Smart Key Fob / Keyless Entry / Remote Control Programming / Car Chip Transponder Keys / Fobik Car Keys
Car Key Replacement Programming / Keyless / Smart Key / VATS Keys / Chip Key
Remote Head Key / OEM Car Keys And Remotes / Aftermarket Car Keys And Remotes
Vehicle Key Duplication / Copy All Keys Lost or Duplicate / Lost Car Key Replacement Creation When All Keys Are Lost
Auto High Security Laser Cut / Double Sided Key Cut by VIN Number / Key Cut by Code
Luxury High Security System Bypass Lockout – Lost Key Locked in Car / Trunk
Vehicle Ignition Installation / Repair and Replace / Vehicle Door Lock Installation / Repair and Replace
and Vehicle Ignition / Door Lock / Trunk Rekey Cylinder / Damaged Car Ignition / Lock Repair and Replace
Worked around my schedule to get to my house when I got home from work. Showed up when he said he would and did an excellent job. Fair price, fast service!
Michelle Culpepper
2023-07-27
Great job and very kind person
Courtney Holder
2023-05-04
Lock was broken on my BMW and couldn't get in. AAA failed. Mechanic failed. Called David based on the reviews and he did not disappoint. He was fast, reliable, and communicative.
Alisse Harkins
2023-03-08
Was able to come out next day for me and was so quick to get the job done. Even was able to work around another contractor I had in the house. Great experience!
Can't speak highly enough about
Best rated Locksmith!
Call us Now at (980)260-9191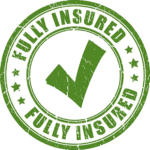 DY LOCKSMITH full licensed and insured company approved by the North Carolina Locksmith Licensing board – license #1677
Don't be scammed, hire a NC licensed locksmith ! 
Our Latest News
Locksmith and Security
23Jul

Automotive DY Locksmith Charlotte NC : FAQs You lost your car keys and you have no spare and you just been told your car key… Read More →

16Jul

So, Master key system can sound very terrifying definition, So if you own a commercial business Or for some reason you ever had the need… Read More →

12Jul

Having a lost car key can be very frustrating , specially if it's not the first time it happens . We all been there once… Read More →