SERVICES W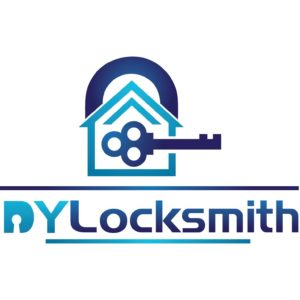 E PROVIDE
Nothing is more important than protecting your family , which is why you need to work with a trusted Master Mobile and Local Locksmith Service . At DY Locksmith , we have been providing our safe locksmith services to residential clients within Charlotte NC and its environs for more than a decade . We understand the importance of keeping you , your family , and your property safe ; which is why we maintain very high levels of quality service for our residential clients .
One of the most important aspects to consider as a business owner or manager is the security of your business premises . Depending on the type of business , your facility most likely hosts valuable inventory , expensive office equipment (such as computers) , and in some cases, significant amounts of cash . Keep strangers out of your business with the right security level system that is right for you !
While our services are aimed towards clients who need locksmith and security services , we also recognize our civic duty to provide emergency locksmith services . When lockouts and lock malfunctions put the safety of children , pets , and other people in danger , we offer free emergency locksmith services .
A big segment of our residential clients are people who accidentally lock their car keys in their vehicles . We can safely re-open your vehicle's lock regardless of how advanced or modern your automotive security system is. We will do so carefully without causing any damage to your vehicle . We are also known as Master Locksmith Service in Charlotte NC when it comes to Car Key Replacement , copy vehicle key or create new key fob replacement when you misspelled your only car key , We can come out to the car location cut and programming a new car key fob replacement as a transponder chip keys , smart keyless proxy key , remote head keys and more ! We also worked with luxury high end vehicles – Mercedes Benz – BMW's – Range Rover Land Rover – Jaguar and more !
Can't speak highly enough about
Definitely recommend to anyone! He came and helped me open my door. He worked with me on the price because of my situation Thank you so much!!
Carlos Espinoza
2023-02-05
Great person, on time , very professional!
Had a very hard time getting 3 different locksmiths to come program my key and he found the problem and fixed it. Very satisfied
Quick, Professional, Efficient. You're not going to find better anywhere else.
Danny was amazing. Super nice, worked hard and helped me get back into my bedroom. Highly recommend!
liadoosh biton
2022-10-04
technical arrive on time and got the job done fast! Changed five doors high security locks and one master keyed for all. Very polite and professional! Definitely could see he is a master locksmith. Highly recommend DY Locksmith to anyone in Charlotte NC who need a commercial locksmith and need it done right! Thanks again!
elton hamilton
2022-08-03
Got me a new smart key fob replacement for my BMW 745i No one else could do it! Call this guy for luxury cars