About DY Locksmith
Simply put, we are the best, and most trusted Mobile Locksmith Company in Charlotte. Started more than a decade ago, we have been providing the residents of Charlotte, and its environs, with expert Locksmith services. Our services include re-keying locks, making spare keys, re-programming remote keys, lock repairs, giving you access to your safe after you have been locked out, and opening locks when you lose your keys. We work with all type of locks including garage doors, padlocks, home locks, and automotive locks.
We were founded on the principles of dependability and trustworthiness. We understand that our clients reach out to us at their time of need, and we repay this trust by ensuring that we respond quickly to all calls and competently meet their needs so that they can resume their daily schedules. We also recognize the sensitivity of our locksmith duties and we ensure that our clients' security is never compromised.
Our Team
The guarantees that we give our clients are based on the confidence that we have for our team. All our employees are qualified and licensed as Locksmiths in Charlotte and the greater North Carolina region. We have an extensive vetting process to ensure that our locksmiths are not only competent, but also trustworthy. When you work with DY Locksmiths, your security is in safe hands.
The DY Locksmith Experience
We are a client-centered company. Our main goal, as a business, is to ensure that our clients' expectations are surpassed when they do business with us. This pleasant customer experience is what we refer to as the DY Locksmith Experience. When you work with US, we guarantee that:
i. Your security will never be compromised. You, your family and your property's safety is our number one (1) priority.
ii. We will respond in a timely manner whenever you call for assistance. We always have a team on standby during our operating hours.
iii. You will be treated with respect by our friendly and helpful customer service staff.
But don't just take our word for it. Check out our online reviews from past clients in Charlotte who enjoyed the DY Locksmith experience.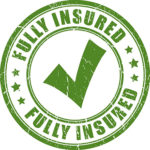 DY Locksmith is full licensed and insured locksmith company,
Approved by The North Carolina Board License #1677
And a proud member of The North Carolina Locksmith's Association #4024